I love using hypothetical scenarios to teach the conditional tense. The very nature of activities like these encourage endless "what if" questions from the teacher and the class. In this scenario, the student can only bring four items from the list. The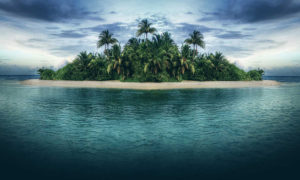 catch is that there is an opportunity cost associated with each choice. If the student only chooses items used to procure and cook food, ask him how he plans to keep the bugs away, avoid a sunburn, and entertain himself. Your students will impress you with their answers as they defend their choices.
While the items in the inventory might not be high-frequency, this is also an opportunity to get loads of reps on "para que" (in order to). For example, "I would bring a tent so that I wouldn't have to sleep in the rain." Encourage students to come up with other items that they have the vocabulary (or use circumlocution) for as long as they can articulate why they would bring it.
The more spontaneous teachers might even be able to spin a student response into an impromptu story. If it has energy, go with it.
Like most of my resources, in addition to the Spanish version,  I have uploaded an editable English template of this activity so that teachers of other languages can readily adapt it to their classes.

Desert Island Survival Scenario (English)
Desert Island Survival Scenario (Spanish)
The following two tabs change content below.
Latest posts by Marc Fencil (see all)