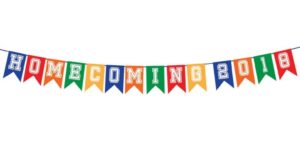 Homecoming is just around the corner. I enjoy talking with my students about it because it's a great way to build culture and community with my freshmen (as well as upperclassmen). Here's a bellringer with sentence starters to get the conversation going.  For added effect, you can add a second slide with pictures of you as a teenager from your own Homecoming dances!

Homecoming Bell Ringer – Microsoft PowerPoint
The following two tabs change content below.
Latest posts by Marc Fencil (see all)